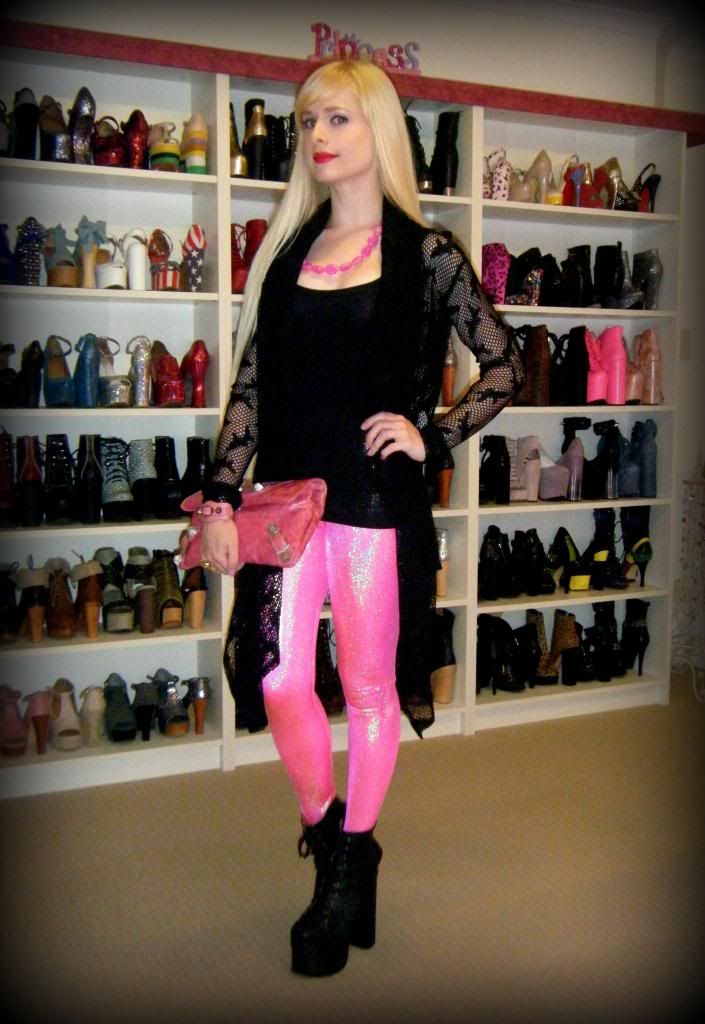 I got them!!! Glitter Pink Leggings are mine :D
I haven't wanted a piece so much for a long time. These were the perfect pair for me.
I love them so much! So sparkly!! It's hard to capture in photos, I've attached a close up at the bottom that shows it pretty well.
It's the same kind of material as the Glam/Silver/Pearl Reptilian Leggings.
I kept the leggings the focus; with the rest of my outfit black, with pink accessories.
I want to try out a few different outfits with these leggings soon :)
I was wearing: