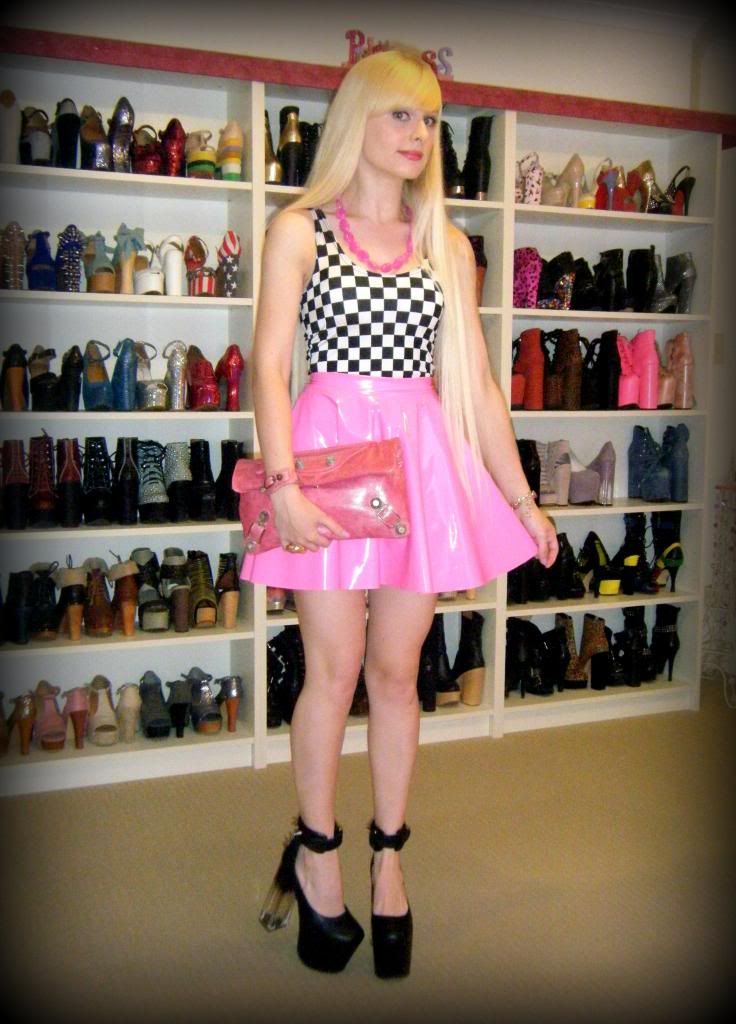 Two of my Ammo items worn together.
The Pink PVC Skater Skirt was my most wanted item from the release after the Glitter Pinks.
I was lucky enough to snag both the pink & the red! They looked really small when I got them, but they fit quite nicely.
I paired it with my Indy Check Skater Dress, but worn under the skirt as a top. I originally wasn't going to get the dress; but when I saw it was only $60 I couldn't resist.
I like the way this outfit came together- it's very me; girly but with a touch of goth with the Mary Chain platforms :)