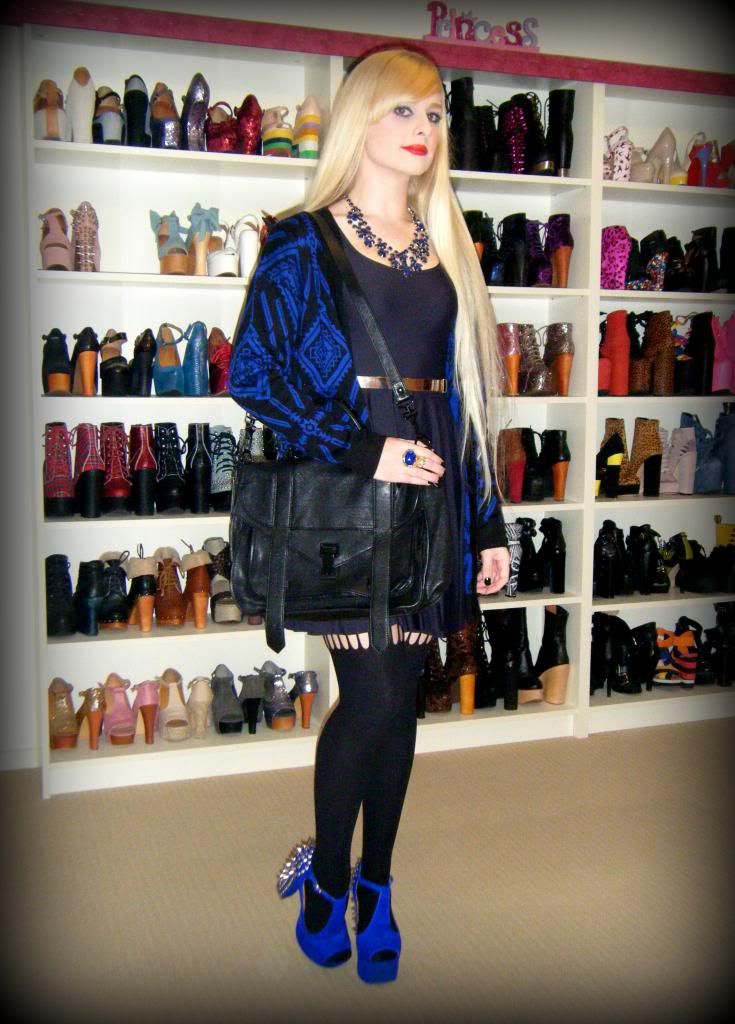 Once again..the nice weather has left us as quickly as it came.
I bought this cardigan along with some cheap basics from Supre, it was only $15, but I really like the print and it is nice and warm :)
I paired it with my BM Matte Skater, I'm finding I'm not really wearing my bodycon BM dresses anymore, so hopefully there will be lots of different skater prints released in the future!
Once again wearing my Suspender Hosiery, metal belt and Foxy heels, so similar items as my last outfit post, but styled differently.
I also wore my PS1 Bag, I love the style of it, however I think it may be a bit big for me, what do you think of it?
I was wearing: