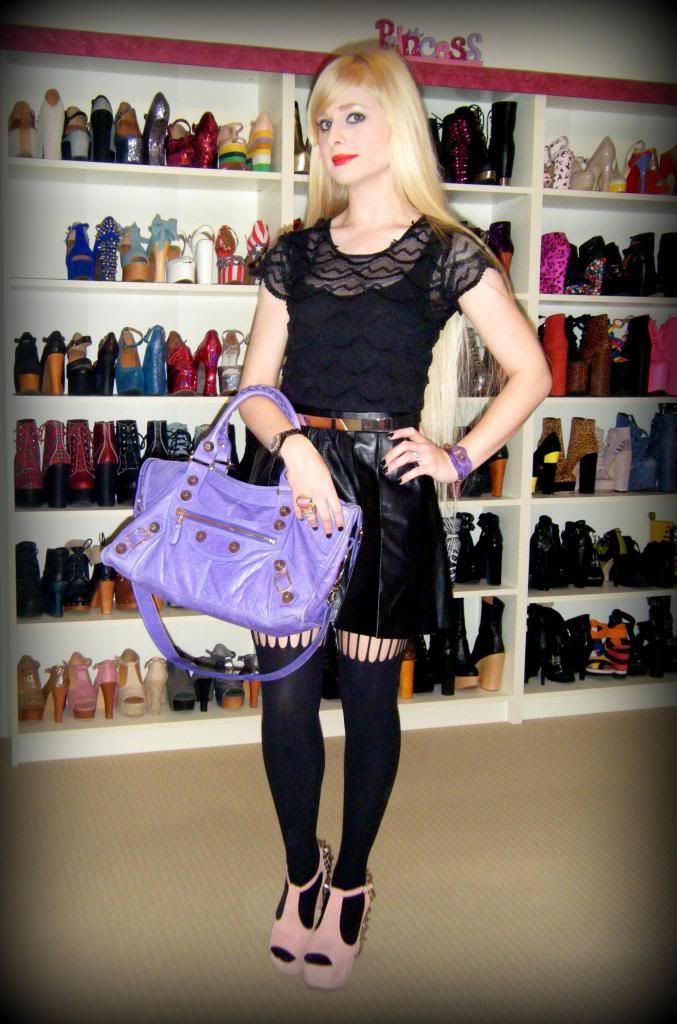 Finally the weather is warming up! At least for a few days anyway.
Here's a triple Black Milk outfit featuring two of my favourite versatile pieces; Eyelash Tee and Leather Skirt.
I'm loving Balenciaga right now, I have a new obsession with their bags and accessories! Here is my latest acquisition; the Giant Part Time bag in Bleu Lavende- A lovely purple/blue chameleon colour.
I was wearing:
Balenciaga
Bleu Lavende Giant Rose Gold Part Time Bag