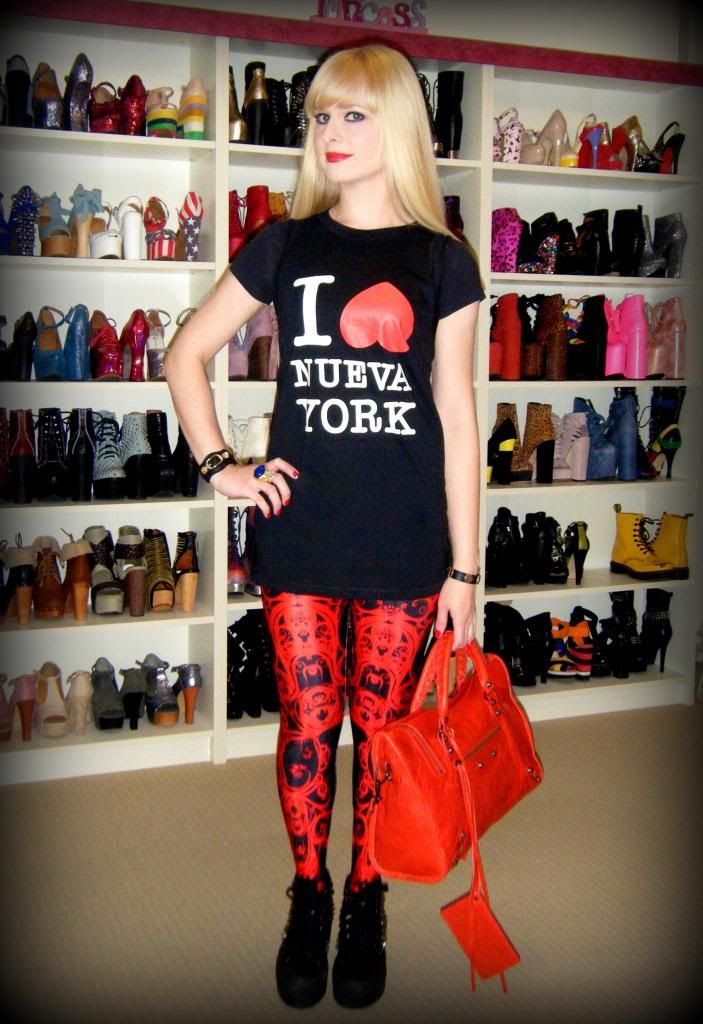 Another red + black outfit; my favourite colour combination.
First time wearing my Bloodbath leggings, despite having them for ages, I actually like them more than I thought I would, they are a very detailed print, looks like little faces hidden in the pattern. I would love to get the purple version 'Plumbaths'.
I paired them with my Phillip Lim tank, Im really loving this designer at the moment! And yes I did pick up a few pieces from the recent Target collaboration, but more on those later ;)
Something different for this outfit post; I'm wearing flat shoes (well flat for me) My UNIF Koop's got there first outing, very comfortable and easy to wear, and I didn't stab anyone with the spikes either!
As I mentioned earlier; I have a new bag to show and here it is! The Balenciaga Classic City in Coquelicot. It looks a little more orange than in real life in these photos, but It's a really beautiful Poppy red in real life. I've wanted a red Balenciaga for a really long time and was originally searching for one with the giant gold hardware, but when I saw it, I didn't really like the gold with the red. Then I found the classic with all the tassels and fell in love :)
I was wearing:
Supre
Black Basic Tee (worn under)
Black Studded Bracelet