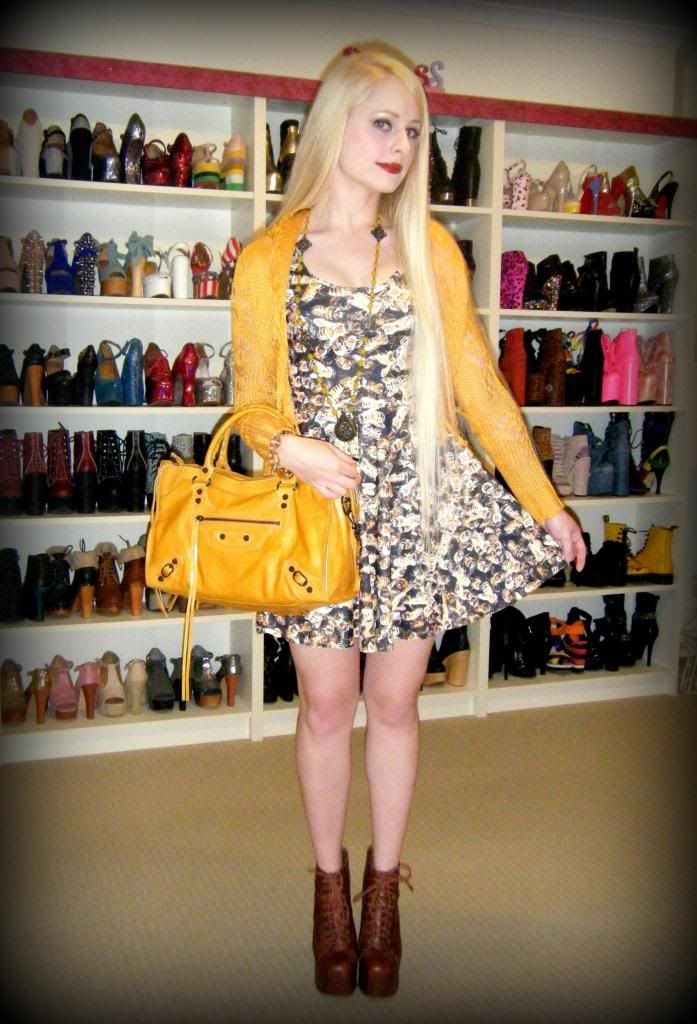 The last of my Black Milk Halloween pieces for now; I'm still waiting on the Wednesday Dress & Velvet EC.
Here's my Bee Skater. I've always loved the Bee print, so I was excited when I heard about this one! Especially being a more flattering skater dress style.
I paired it with a Yellow Knit as it's not quite warm enough for the dress on it's own just yet, Balenciaga bag and brown Lita's.
I was wearing:
Vintage Grenade Necklace
Swarovski Vintage Crystal Bracelet