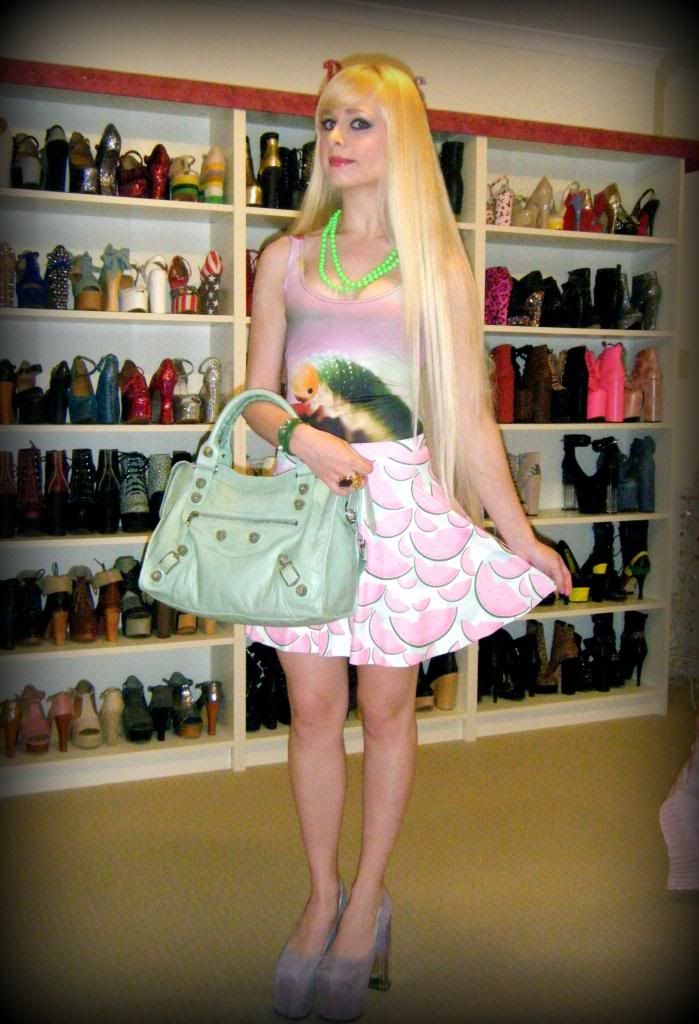 I never gave much attention to the Watermelon Skirt; until one day, I thought it would be perfect paired with my Caterpillar Swim.
Making my own Hungry Caterpillar outfit, the green and pink are similar colours to the ones in the swim, the Caterpillar is eating the Watermelon ;)
Pastel accessories with my Vapor heels and squashed-from-storage Balenciaga bag.
I also got a new Arty ring- this purple one. Now I have 5, I love them!
I was wearing:
Black Milk Caterpillar Swim
Black Milk Watermelon Skater Skirt
Balenciaga
Vert Deau Giant City Bag
UNIF
Lavender Vapor Heels
Green Bead Necklace
Balenciaga Cypress Giant Cuff Bracelet
YSL Purple Arty Ring