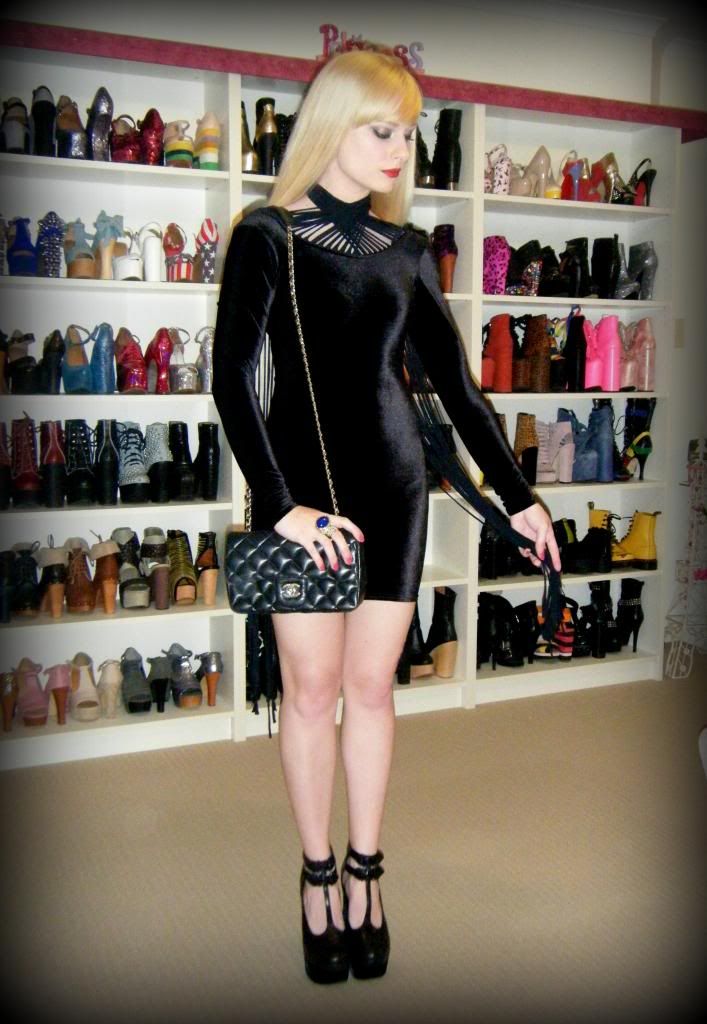 My last Halloween order arrived yesterday; Wednesday Dress and Blue Velvet EC Dress.
I tried them on and was really unsure of the Wednesday Dress, the tassels were all wonky and I just wasn't loving it.
After letting it hang overnight; the tassels have dropped a bit better now, so I thought I'd try to style it today.
I decided to wear the front tassels around the neck and draped over the back, an idea I saw a girl post on the BM group. I really prefer it like this rather than having all the tassels just hanging over the front (as seen in the last photo).
The dress is pretty tight, with not much stretch so maybe size up if your between sizes, however one good thing about being tight is no duck bum :)
I was wearing:
Black Milk Wednesday Dress
Vintage
Chanel
Chain Bag
Opening Ceremony Bernadette 2 Heels
YSL Blue Lapis Arty Ring