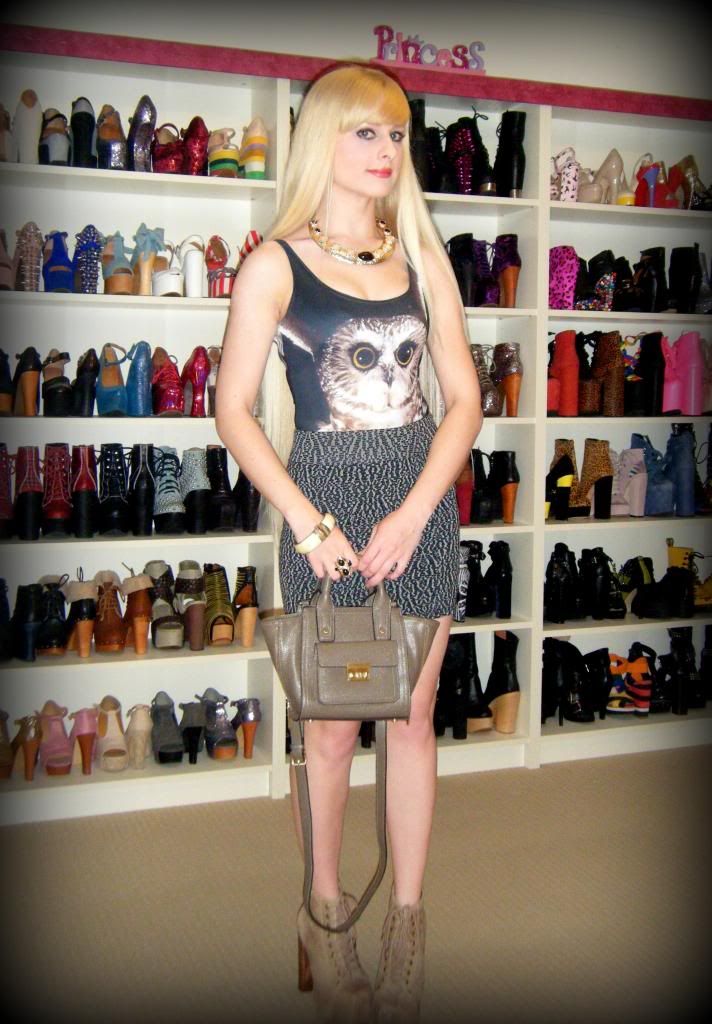 A neutral coloured outfit for today featuring my Black Milk Owl Swim and my just arrived Phillip Lim for Target mini satchel in Taupe. I also got the Yellow and Black versions of the same bag, which I will feature in future posts.
I love them! So little and cute; but surprisingly fit quite a lot inside! I've been thinking of buying the Mini Pashli from Phillip Lim's main collection; these dupes have made me even more certain of wanting the Pashli! Now to decide which colour..
I scored this skirt for only $5 from Kmart so that was pretty good, it's just a simple skirt, but I liked it with the Owl.
I was wearing:
Black Milk Owl Swim
Kmart
Tweed Skirt
3.1 Phillip Lim for Target Taupe Mini Satchel Bag
Jeffrey Campbell Taupe Lita Boots
Diva
Stone Choker Necklace
Diva
Stone Bangle
Diva
Black Stone Ring