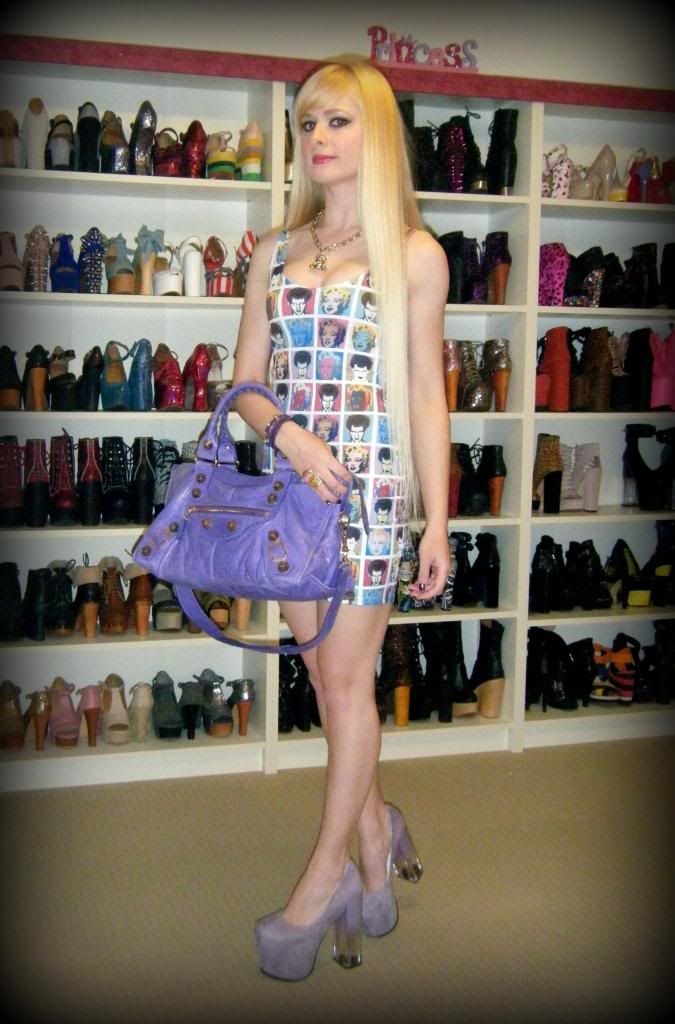 Pop Art Dress- The 100 piece Milestone.
I've had mine for about a year now and never worn it..I seem to do that a lot..so here it is finally.
I also have the leggings which I have shown previously in
this post
. Honestly not sure which I prefer, I used to be really into the dresses, but now I prefer swims. The ride up on the dresses annoys me, pull the dress down, the top ends up too low cut..can't win.
I've recently started buying shoes again after taking a break from them for a while. Here is one of my new pairs; the UNIF Vapor in Lavender. I loved these when I saw them posted from the Sample Sale, much prettier than the black version which was widely available.
They are pretty high, but are stable thanks to the large platform and thick heel. Love the perspex heel detailing :)
I was wearing:
UNIF
Lavender Vapor Heels
Vintage Gold Teddy Necklace