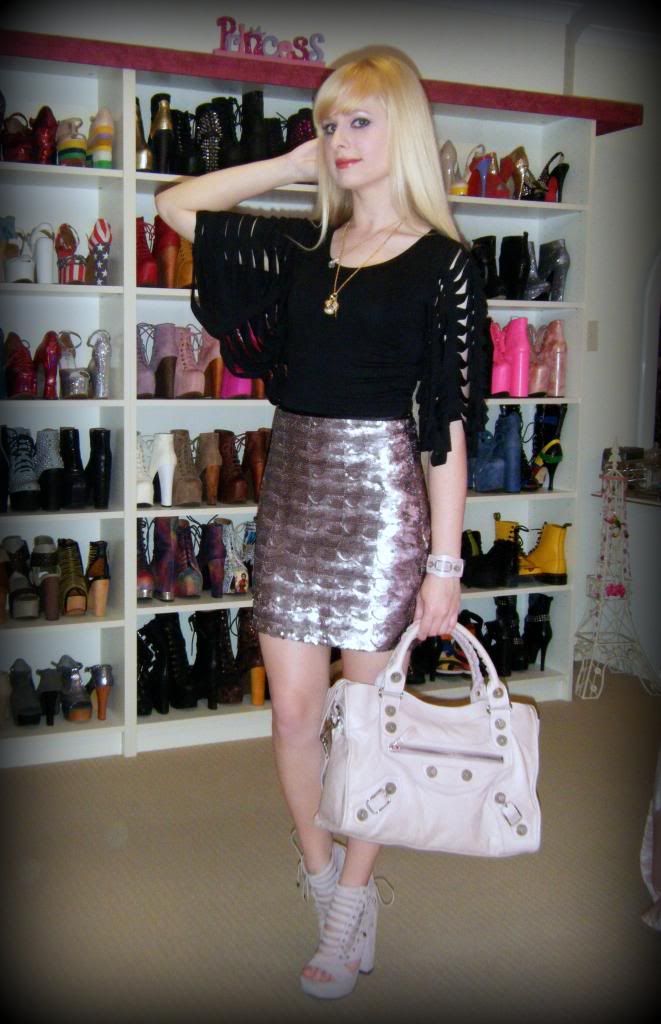 Black Milk grunge mixed with Sophia James sparkles.
When the Sophia James collection was first released; I bought the Nixie dress, I loved the sequins so much I decided to also get a Nixie skirt in the recent sale.
I was deciding between the Nero (black) and the Oyster. I went with the Oyster as I felt I can get a black sequin skirt anywhere- this colour was more unique; it's a really pretty silvery pink colour.
I paired it with my Shredder Crop- another Halloween release purchase and baby pink heels and bag.
I'm gathering quite a collection of Balenciaga Bracelets now- I love matching them with my different bags/outfits.
I was wearing:
Vintage Gold Necklace