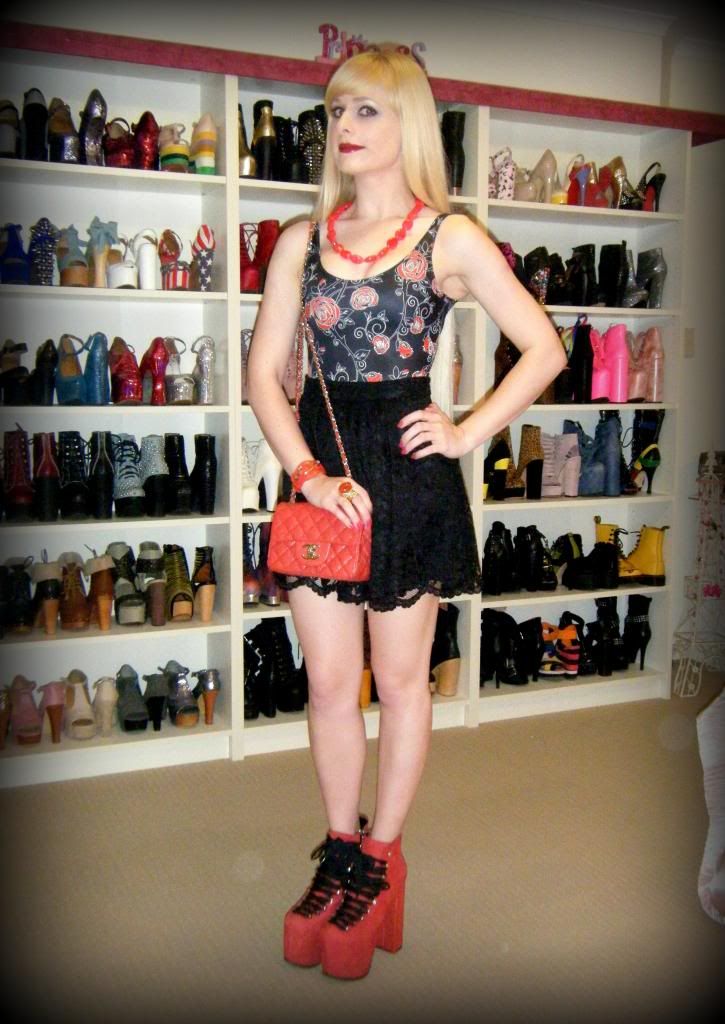 Red + Black. I love wearing them together.
Rose Swim and Black Lace Skater Skirt. This skirt looks awesome with everything!
Breaking out the Hellbounds again, I don't wear them often anymore. I sold off a few of my pairs. I went through a stage of buying them and I HAD to have all the colours..
I got the rest of my Ammo order today! Pretty happy with it all- outfits to come :)
I was wearing:
Black Milk Roses Black Swim
Black Milk Lace Black Skater Skirt
Chanel
Red Mini Chain Bag
UNIF Crimson Hellbounds
Diva
Red Stone Necklace
Balenciaga Red Giant Cuff Bracelet
YSL Red Arty Ring